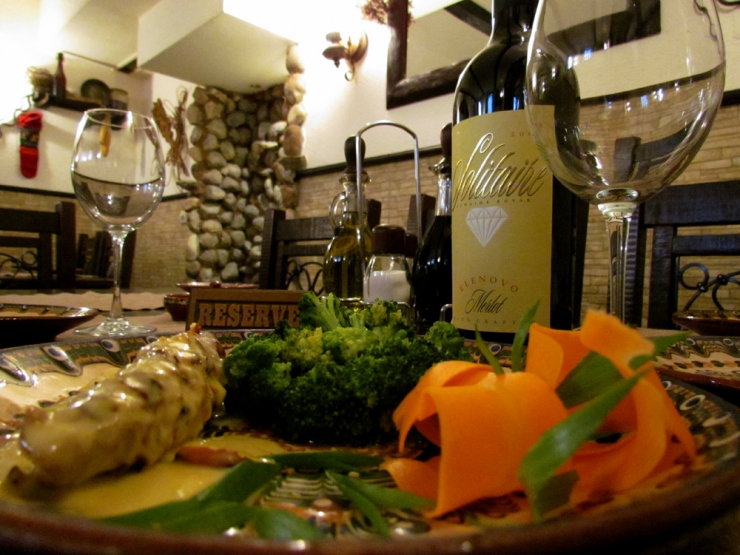 The typically Bulgarian interior and Bulgarian cuisine from "once upon a time" will embrace you when you visit "Izbata"Tavern and "Izbata" Winery in Sofia, Bulgaria.
The spirit of our country, its merriment and folk music will welcome you and see you off with a smile. We can proudly declare that we are part of the tourist attractions of our capital. Seldom groups that come to Sofia miss a visit to our two restaurants and a chance to try our tasty and tempting Bulgarian specialties.
The "Izbata" Tavern is situated in the very heart of Sofia, in a convenient and communicative place. We, the founders of "Izbata", have preserved the spirit of the Bulgarian tradition, of the authentic Bulgarian cuisine and style. The "Izbata" Tavern is a pleasant place for lunch, dinner, business and personal meetings, as well as for private party gatherings. It is an ideal venue where you can take your relatives and friends from Sofia, Bulgaria and abroad.
Come and feel here the Bulgarian way of life, culture and hospitality!

Every day – from 11.00 am to 12.00 pm!

Sofia - 18 Slavianska str.
for reservations:

+3592 989 5533, +35988 989 5533